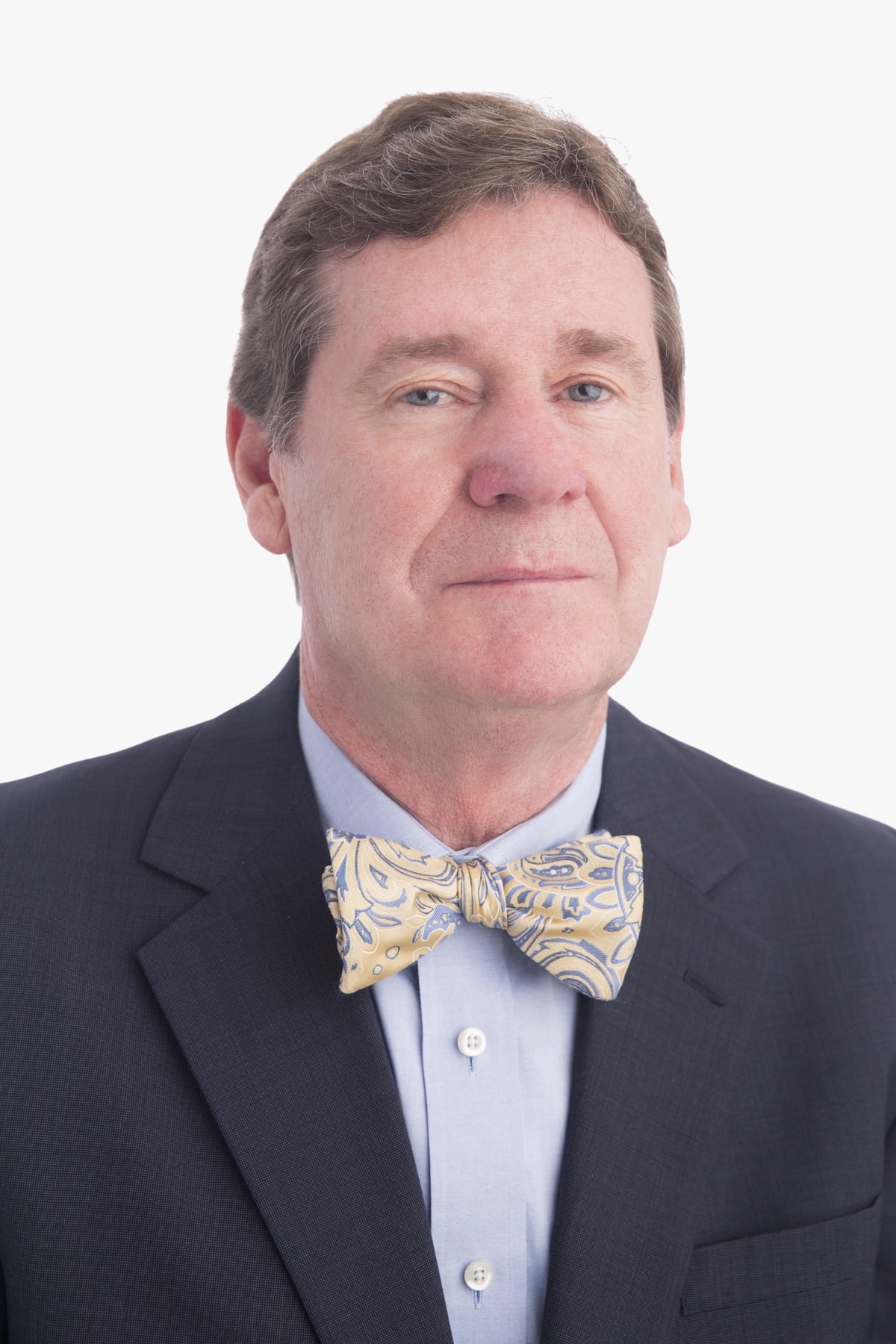 Member
John T. Batson, Jr.
John Batson has almost 40 years of experience in defending Tennessee businesses, governmental agencies, and insurance carriers before state and federal courts and in mediation.
Employment law is an important part of his practice. Mr. Batson represents employers in workers' compensation, employment discrimination, and wage and hour claims.
Mr. Batson also maintains an active governmental law practice. He defends municipalities and agencies in personal injury and property damage lawsuits, land use and zoning litigation, state and local taxation, and school merger disputes.
His commercial law practice includes debtor-creditor and creditor bankruptcy matters.
Prior to joining the firm, Mr. Batson served as Deputy Law Director for the City of Knoxville from 1986 to 1990 and as Assistant City Attorney from 1984 to 1986. He also held the position of Knox County Delinquent Tax Attorney from 1990 to 1994.
J.D., Memphis State University Cecil C. Humphreys School of Law, Memphis, TN, 1982
B.A., with honors, University of Tennessee, Knoxville, TN, 1976 — Member, Phi Sigma Alpha Honor Fraternity
Tennessee, 1982
United States District Court, Eastern District of Tennessee, 1984
United States Court of Appeals for the Sixth Circuit, 1988
Nall v. City of Oak Ridge, 2014 WL 5099588 (October 10, 2014) (governmental law – personnel policies involving employee pay and benefits)
Citizens for Safety and Clean Air, et al. v. City of Clinton, Tennessee, Clinton Municipal Planning Commission and Rogers Group, Inc., 434 S.W.3d 122 (Tenn. Ct. App. 2013) (perm. app. denied March 5, 2014) (governmental law – zoning and land use case arising out of proposed quarry)
City of Knoxville v. The City of Knoxville Pension Board, et al., 2012 WL 6477024 (Dec. 14, 2012) (governmental law – dispute involving major employee pension benefits)
SNPCO v. City of Jefferson City, 363 S.W. 3d 467 (Tenn. 2012) (governmental law – land use dispute over sale of fireworks)
Phillips v. County of Anderson and City of Clinton, 2001 WL 456065 (April 2001) (governmental law – dispute concerning public financing with industrial bond issue)
Mars v. City of Clinton, 1994 WL 320398 (Tenn. Ct. App. July 07, 1994) (governmental law-inverse condemnation)
American Transit Corp. et al. v. Charles E. Cardwell, Commissioner of Revenue, State of Tennessee, 1991 WL 460 (Tenn. 1991) (governmental law – state use tax)
Knox County v. City of Knoxville, 786 S.W. 2d 936 (Tenn. 1990) (governmental law – school merger)
Lynch v. City of Jellico, 205 S.W. 3d 384 (Tenn. 2006)
Bohanon v. City of Knoxville, 136 S.W. 3d 621 (Tenn. 2004)
Scales v. City of Oak Ridge, 53 S.W. 3d 649 (Tenn. 2001)
Allen v. City of Gatlinburg, 36 S.W. 3d 73 (Tenn. 2001)
Experienced Attorneys
Discover our decades of experience.
Get Help Today
Ready to discuss your case with us?